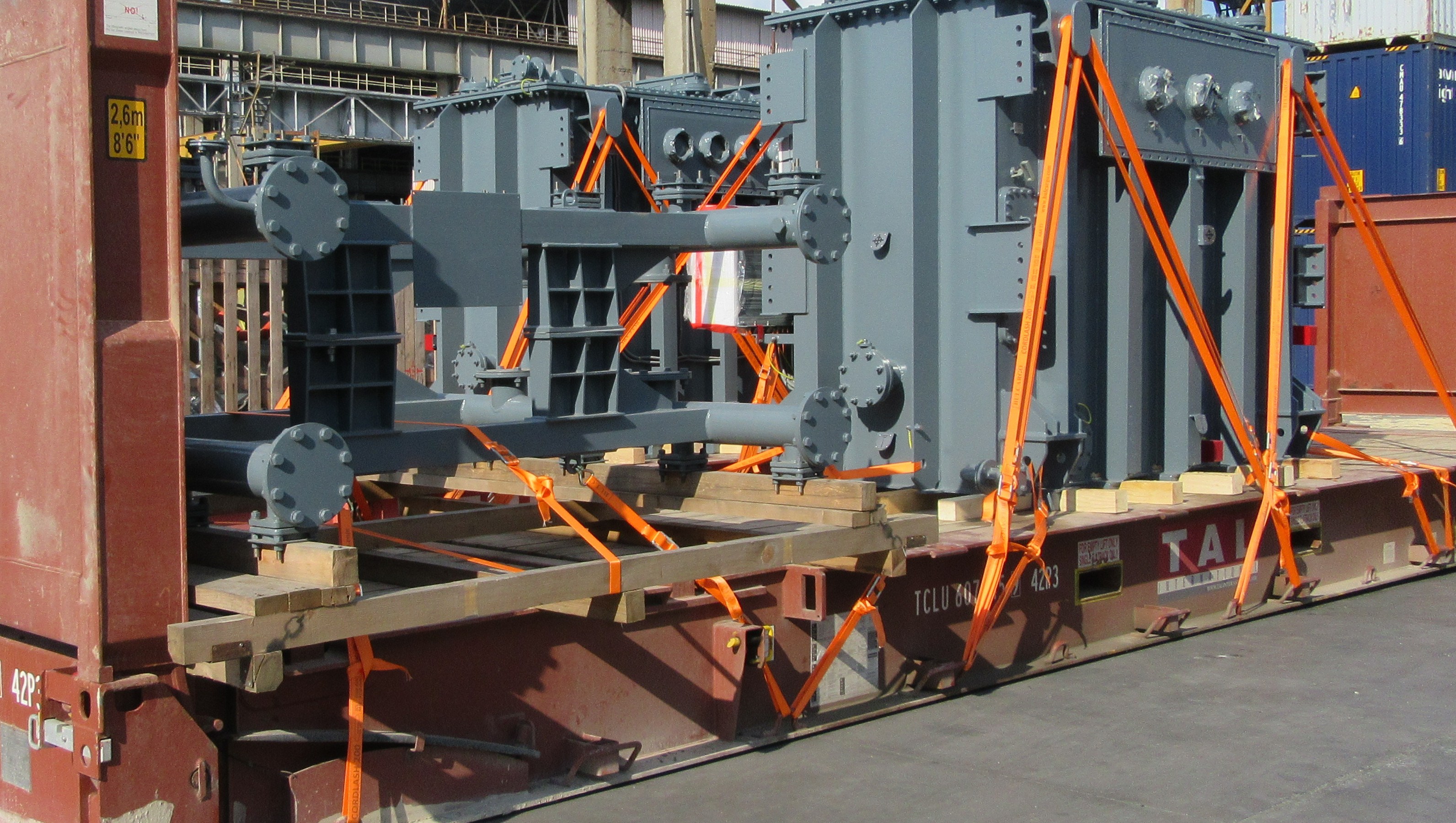 28 tone transformer body and collector stuffed and secured on a 40'FR
As per definition in Wikipedia  the project cargo is a term used to broadly describe the national or international transportation of large, heavy, high value or a critical (to the project they are intended for) pieces of equipment.
The specifics of this type of loads is the scale. Or rather going out of the standard scale.  Project cargoes often require usage of special equipment like flat racks, open tops, low-bed trucks, crane trucks and also specific handling. It is not uncommon for this type of loads to have the request for arranging not only the transportation but also loading, transfer, lashing, securing, unloading of the load and of course surveying it. And lots of other activities.
Sometimes as project cargo can be defined arranging for big volume of standard equipment within short time.
In any case heavy lift loads (synonymous to the project cargo) require special attention and are in no case standard – neither as equipment, nor as organization of the process of movement of the load from its origin to its destination.
Every single project load is unique – whether you move propellers for the wind generators or 50 tones press machine – there is no standard approach. You need to map the routing, to plan for the equiment for loading/unloading and transportation, to plan timing and to carefully calculate the cost. Because slightest mistake might result in huge penalties.
Do not hesitate to contact us!
We understand the multi-dimensional nature of the project freight and if you want to plan for your budget for next transport of equipment which is out-of gauge, or too heavy for standard trucks, or too dense or for whatever reason is out of the standard limits, please do not hesitate to contact KG CARGO Ltd.